Post magazine issue 2
---
Editor, designer and publisher

---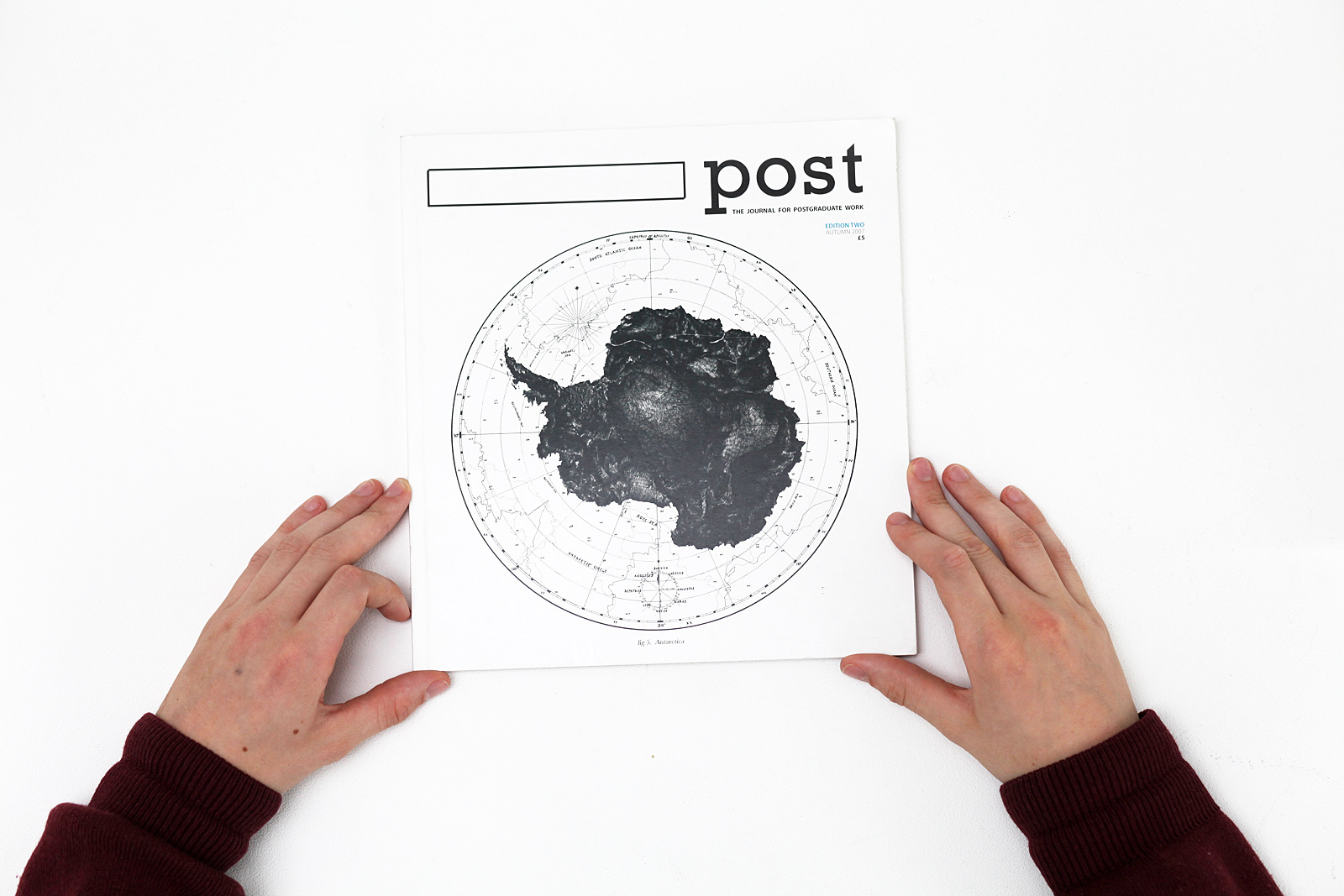 Details:
Post was a magazine I started with Dean Owens and Jon Blyth in order to share and commission creative work and writing. It was financed by Falmouth University and a host of sponsors.
At it's peak it had a readership of 20,000+ and was stocked by Tate St Ives and Newlyn Gallery amongst many others. It was also sent out with the general university prospectus giving it a reach far outside of Cornwall.
Spec for Post issue 2:
→ 80 pages
→ 24 cm x 26 cm
Featuring:
Temujin Doran
illustration of Antarctica (Cover) Check out what he's gone on to do since graduating. Travel to Antarctica a number of times for a start!
Thomas Readings
Edgar Morse
Amanda Speedie
Vicky Fieldhouse
Shaun Vickers
Sue Corke
Anna-kaisa Laine
Chris Bruce
Rebecca Gamble
Kazuaki Harada
Richard Dinnis
Kim Pilgrim
Peter Barclay
Charlie Sinclair
John Krcma
Cassie Penn
Grainne Kenn
Nick Brewer
Zoe Jarvis
Delia Dixon
Laura Miller
Megan Wakefield
Dean Glyndwr Owens
Ted Duncan